The Rummieclub craft drinks store opened on the 1st of October! Here, Judith and Martijn show what the fun vibes of Rummieclub feel like. Of course we have a beautiful Rummieclub section but we sell all types of drinks. We sell spirits, beer, wine, soda's and so on! We also have a special section with rums and whisky's from the "low lands". Here we showcase beautiful products from The Netherlands, Belgium, France and Germany. We find it important to place the emphasis on products from small distilleries and brands. It is just a lot of fun to show something different and special in our store. Are you ready to be amazed? See you soon in our store!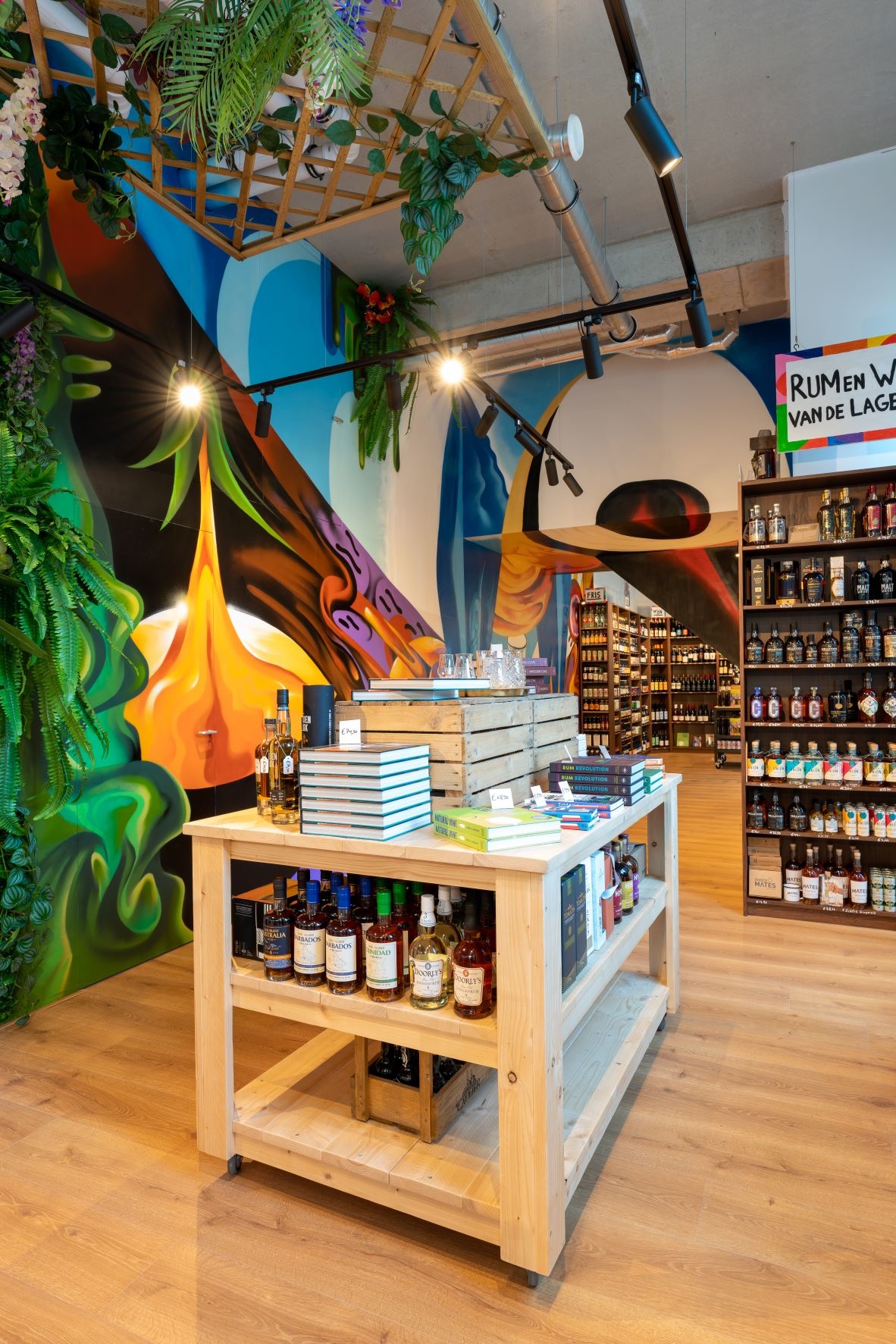 Opening times
| | |
| --- | --- |
| Monday | Closed |
| Tuesday | 13:00 - 18:00 |
| Wednesday | 12:00 - 18:00 |
| Thursday | 12:00 - 18:00 |
| Friday | 12:00 - 19:00 |
| Saturday | 12:00 - 18:00 |
| Sunday | Closed |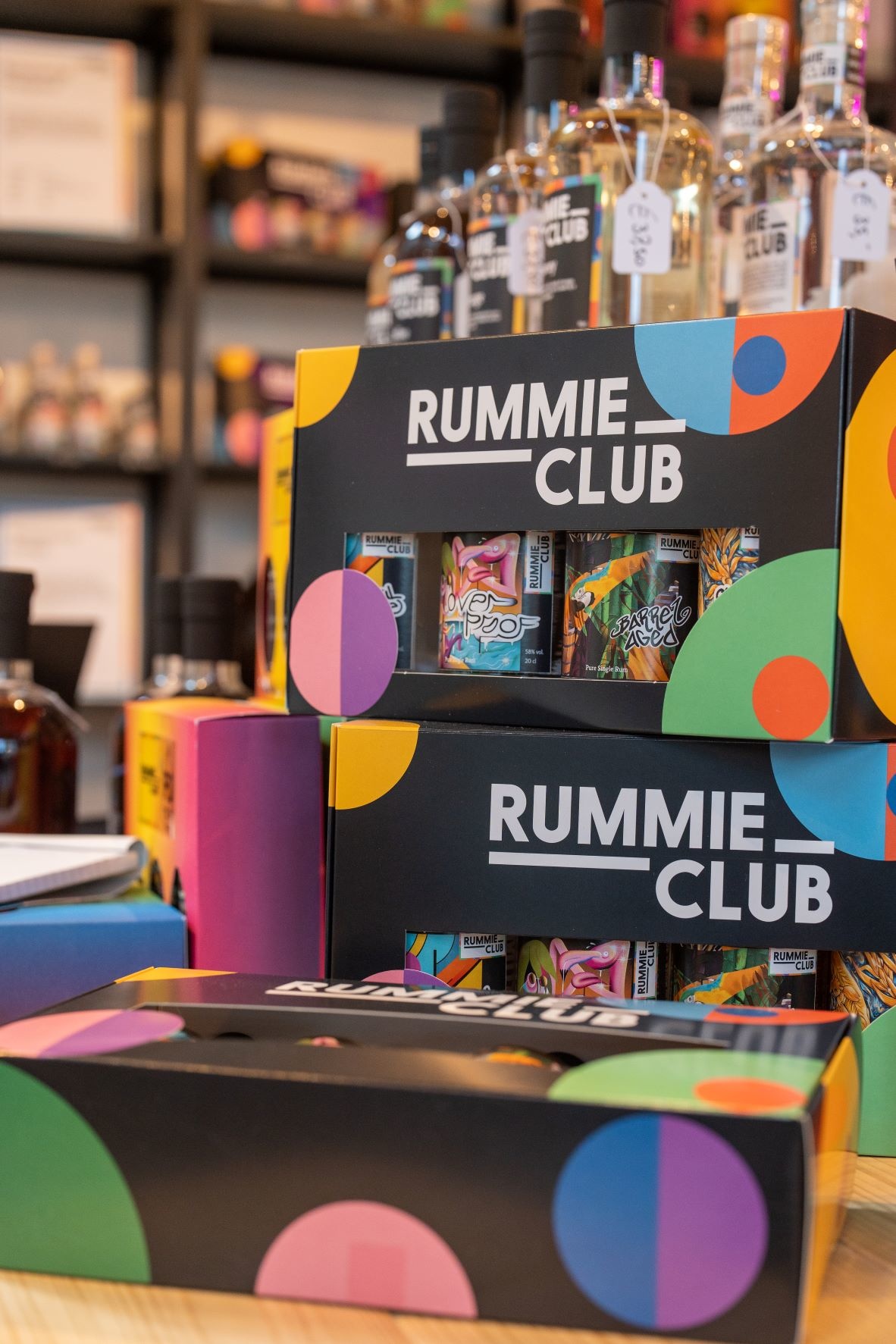 Address
Soerapatistraat 4
1018PN Amsterdam
Contact
+31(0)20 233 1727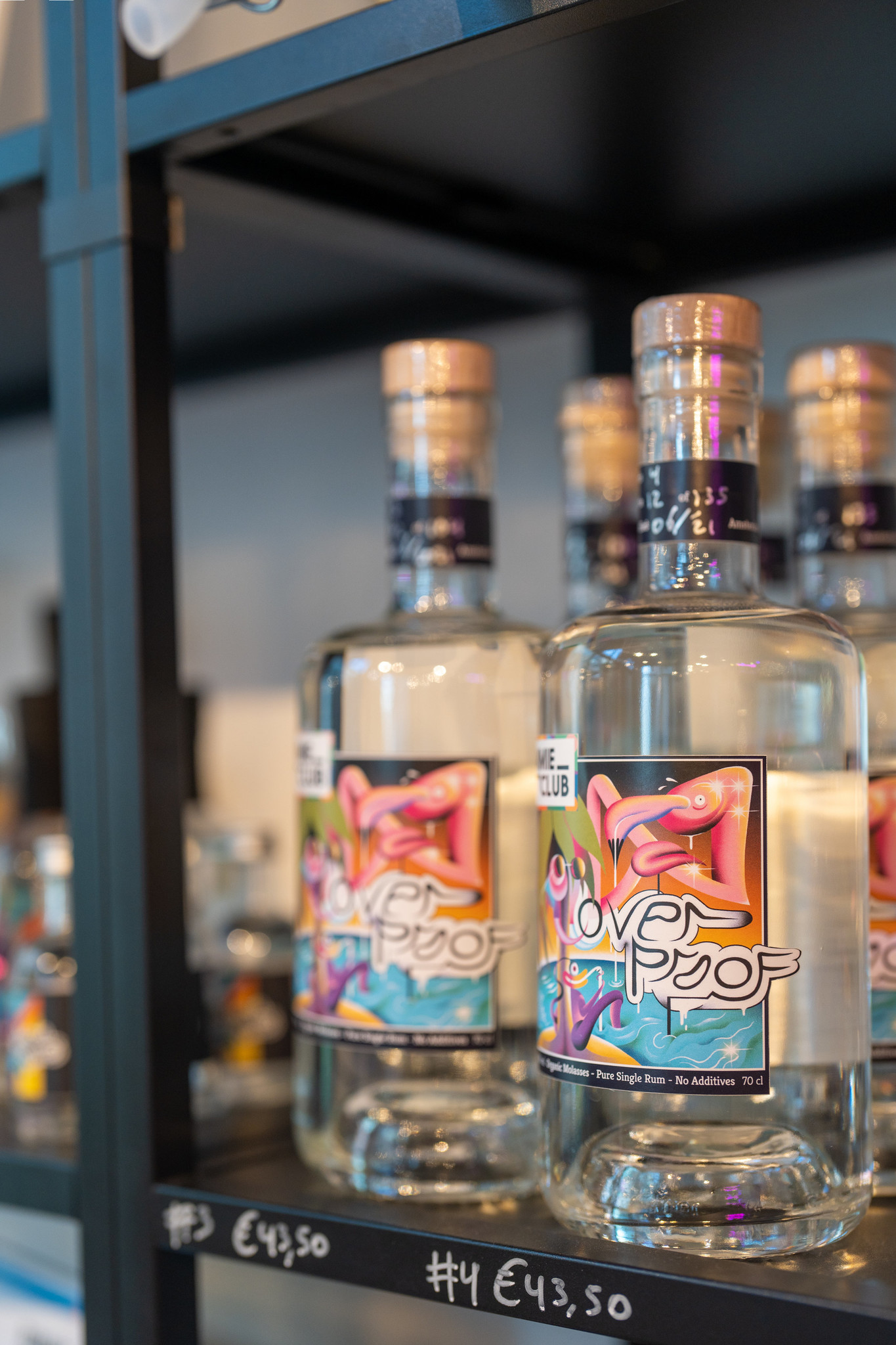 You can refill your bottle!
In our store, our own products are kept in big glass bottles. This means that you can refill your empty and clean bottle in our store! We also have several wooden casks in our store. The beauty of that is that every time you come to refill your bottle, the taste will be a bit different! The contents of the barrels continues to age. Every refill is unique!