Of course we are very professional at Rummieclub but we do have some small accidents sometimes. We would like to share our biggest bloopers with you. Luckily no rum was harmed in any one of them. This is our top 5!
1. The Pinã Colada explosion
Right when we started Rummieclub, the corona Pandemic broke out. Because most stores were closed we decided to set up a cocktail home delivery service. Our cocktails were made fresh so we had to throw away what we couldn't sell in time. But what you should never do is throw a full -closed- bottle of Pinã Colada in the trash. After a while it started to ferment and build up pressure. This resulted in an explosion that destroyed the trashcan and sprayed Pina Colada everywhere. Sometimes you can still smell the coconut.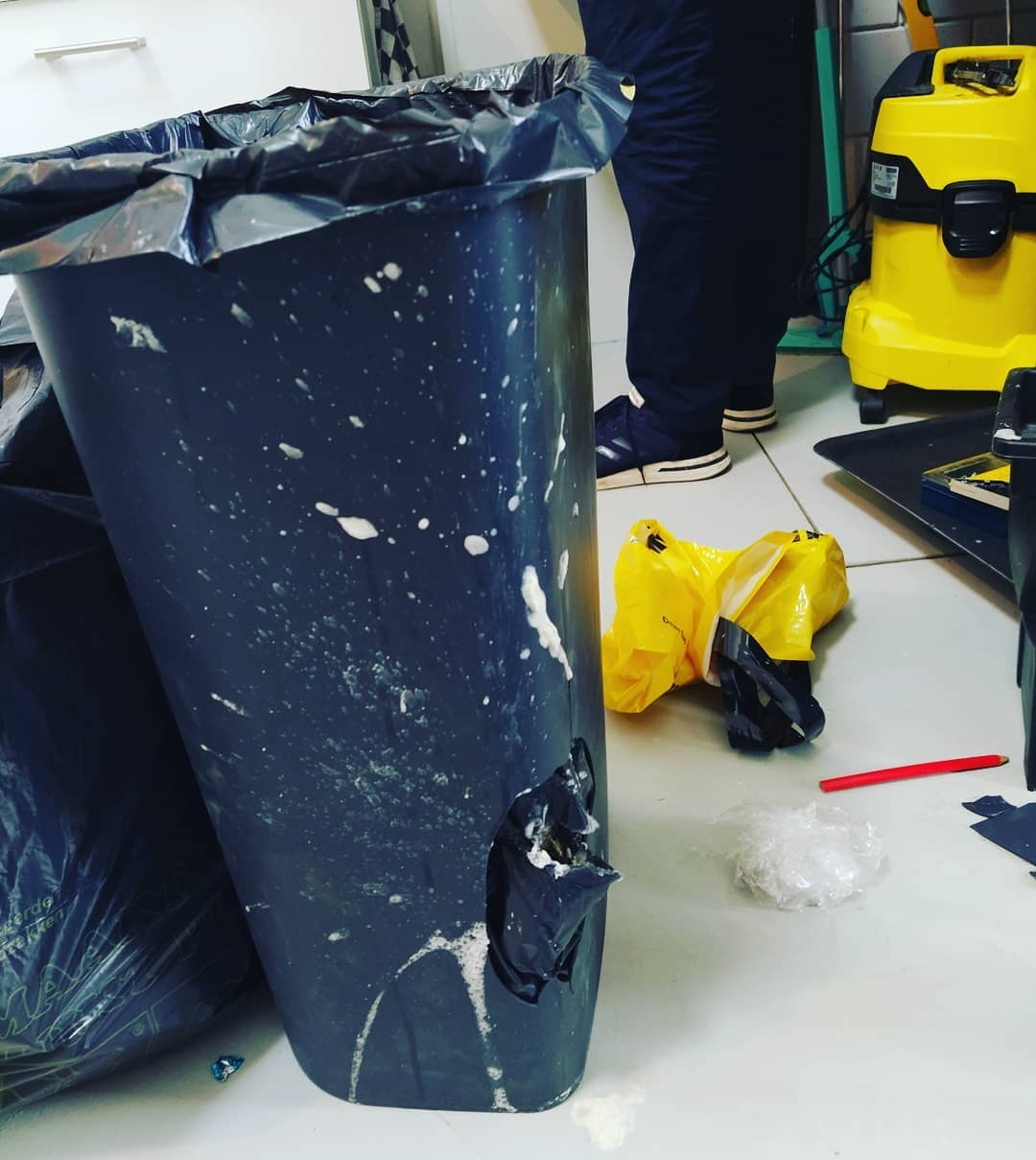 2. The reverse osmosis flood
In the distillery we use water that is filtered by reverse osmosis. We use this extra clean water to bring down the alcohol percentage of our rums. The filtering process is quite slow, 5 litre per hour so we leave the filter hose in a 20l jerrycan and just leave the tap open for a few hours. Just don't forget or you'll come to a flooded distillery the next morning…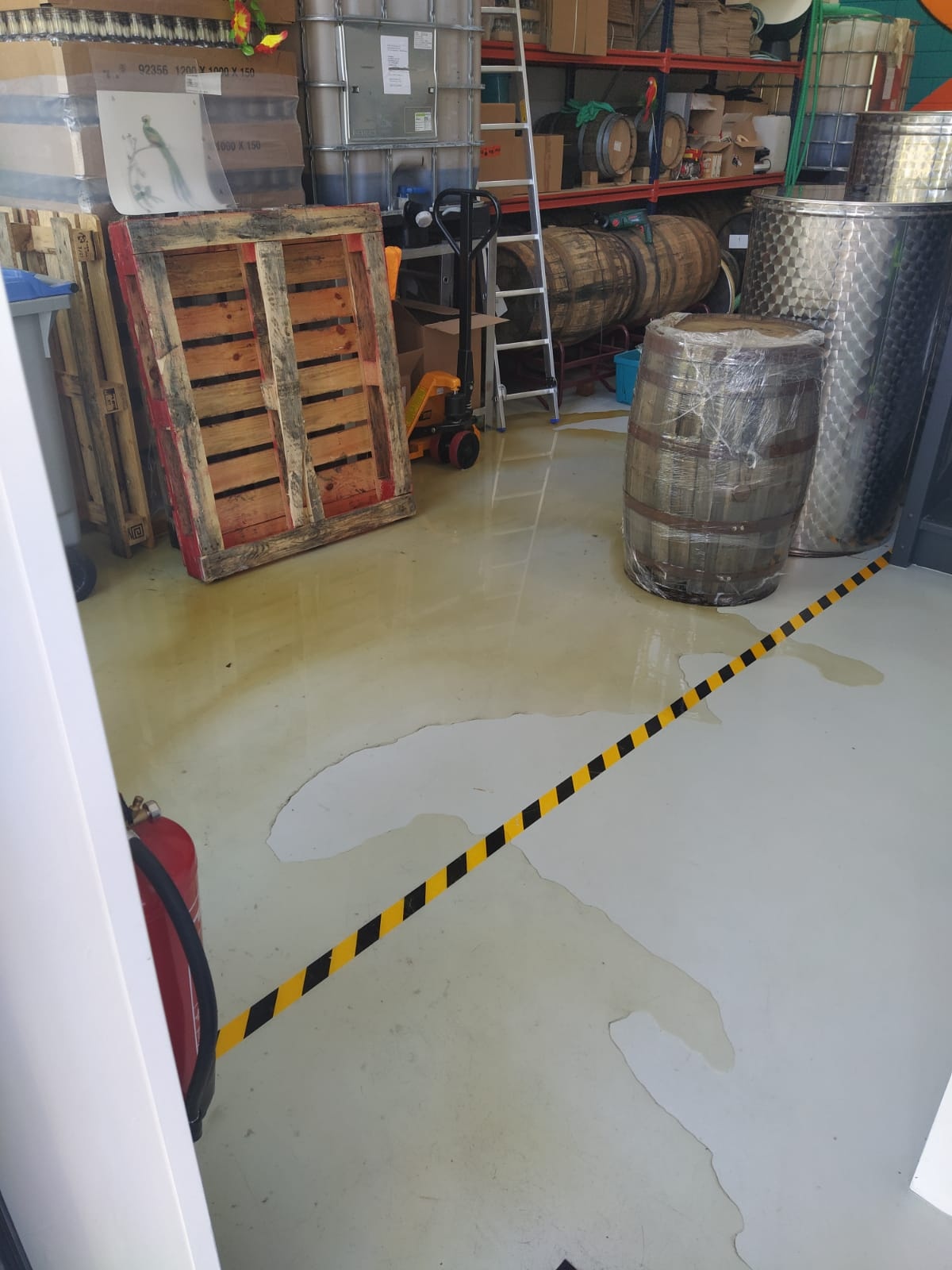 3. Foam "party" part 1
When you do a fermentation one of the by-products is carbon dioxide. It dissolves in the wash. We usually add anti foam when we start distilling because when the still starts heating and stirring the wash it is like throwing 100 Mentos in to 500l of diet Coke. Here we forgot the anti-floam. Nice.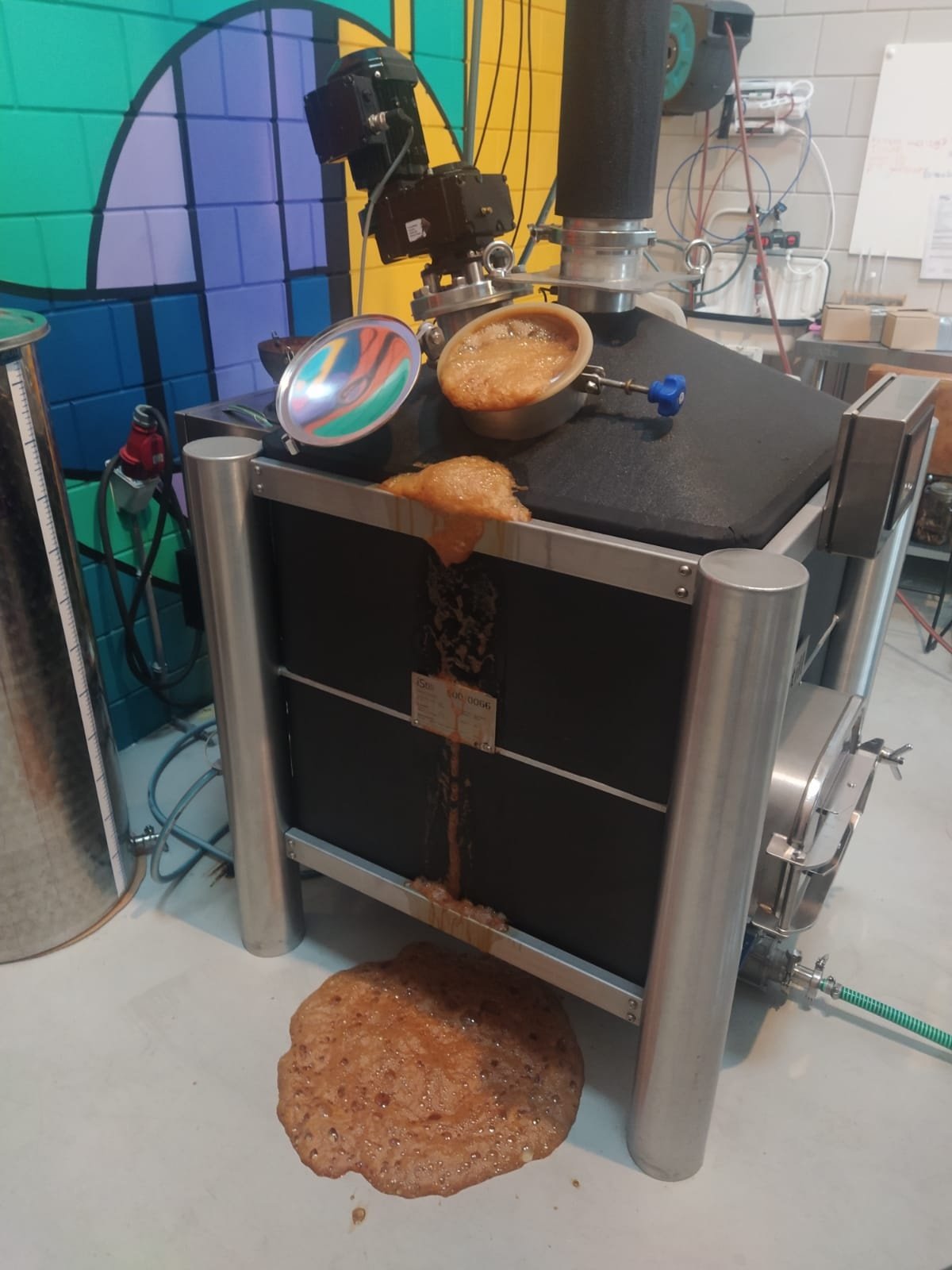 4. Foam "party" part 2
Sometimes the molasses in our fermentation doesn't mix too well with the water. We can measure the sugar content and when it is too low we know we have to mix a little more. This time we decided a day into the fermentation that the sugar content was too low. Martijn started mixing, after a few seconds he realised his mistake but then it was already too late.
5: The hose escape
We pump a lot of wash during the day. From and to the still. The dark brown liquid makes sticky stains. The hoses we use are quite rigid and tend to have a will of their own. Sometimes they escape and fling wash on everything really.